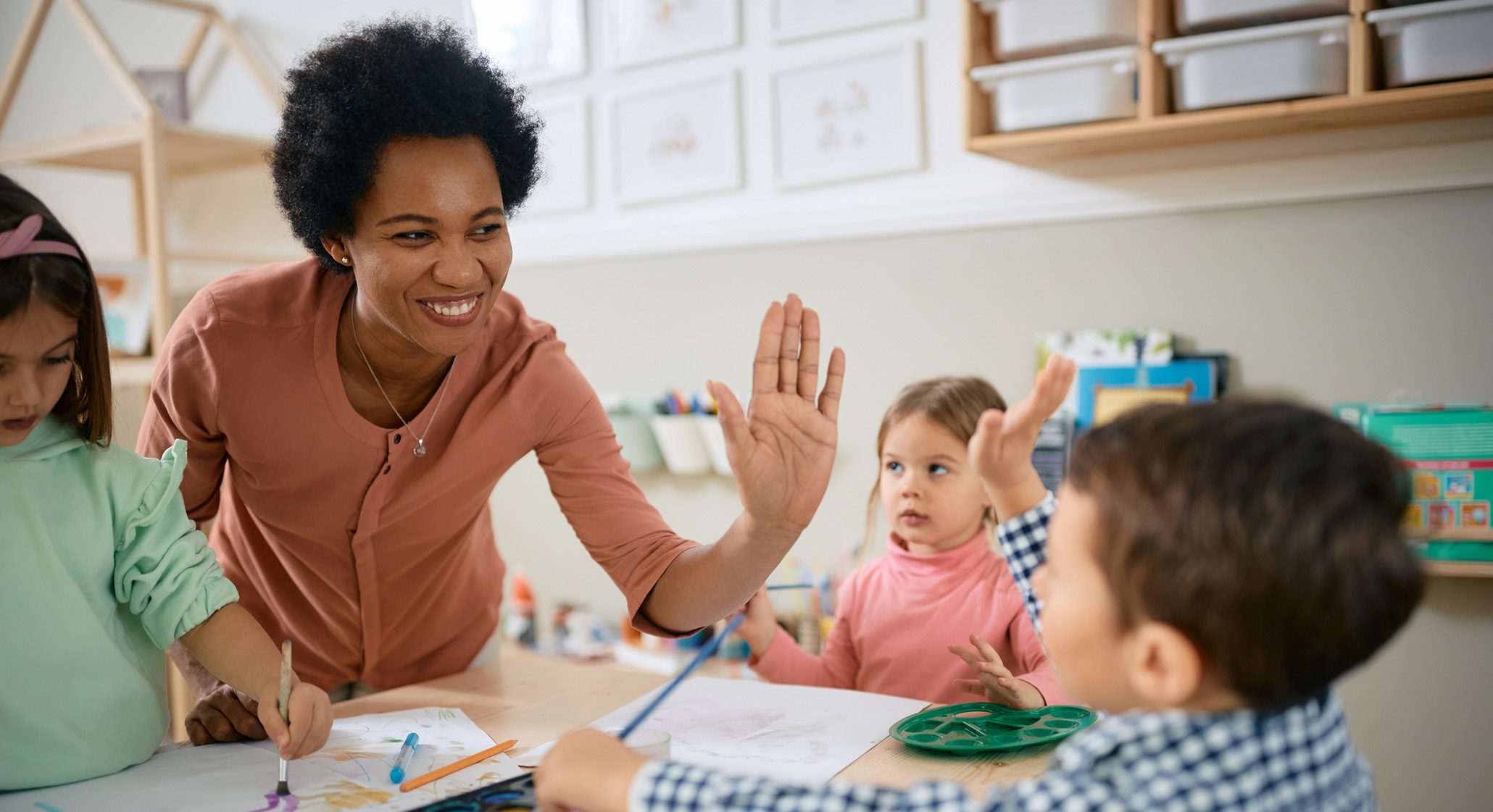 Partnership is the heart of our work. We would love to partner with you to help align our services so our communities are stronger! Currently, we partner with health care providers and child care providers throughout central Iowa. Together, we can make sure that fewer people find themselves in poverty, and those who do have a path out.
MICA partners with health care providers because we have a shared purpose: to ensure high-quality care for all central Iowans. We believe that improved patient care results from a family-centered model. This type of individualized attention and interaction is MICA's strength. We value working one-on-one with families to remove barriers to their success, and this includes ensuring that they and their children have adequate access to high-quality health, dental, and mental health care. 
MICA has special resources for child care providers as well. Our Child Care Nurse Consultant can help you build a safe environment, and the Child and Adult Care Food Program can reimburse you for providing healthy, nutritious food to the children in your care.
1st Five

The 1st Five program works to coordinate care, identify developmental delays, and make your job easier as a health care provider. 1st Five helps bridge primary care and public health services to support families with children 0-5.

Learn more about 1st Five
CACFP

If you're a child care provider, MICA's CACFP program helps you guide children to develop positive attitudes about healthy foods and establish life-long healthy eating habits. It can help save you money while providing healthy food for the children in your care.

Learn more about CACFP
Child Care Nurse Consultant

The Child Care Nurse Consultant is a resource for local child care providers. Our CCNC can make recommendations to help you build a healthier environment for the children in your care.

Learn more about CCNC